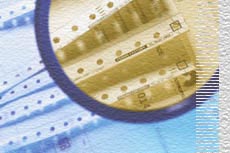 Forms Factory - Corporate Media (M) Sdn Bhd (FFCM)

FFCM is the advertising arm of the FFM Group. The company publishes prospectuses, corporate brochures, print advertisements and annual reports for corporate companies. Established seven years ago, it has already designed and published more than a hundred prospectuses and annual reports.

http://www.ffcm.com.my


MIR Communications (MIR) Sdn Bhd

MIR is a 5 year old Internet service provider offering web hosting, maintenance, design, copywriting and consultancy services. Merging technology with human needs, appropriate navigational tools together with attractive and fast-loading graphics are some of the many factors considered by MIR in the construction of a web site.

http://www.mir.com.my


MIRnet Sdn Bhd

Founded in 2001, MIRnet is a fledging enterprise focused on utilising the Internet to create a lasting online presence for small and medium industry entrepreneurs. A choice of three different web development packages are presented to entrepreneurs interested in making their presence felt on the World Wide Web. In association with its chief technology partner, MIR, MIRnet also provides web hosting and maintenance besides offering high-quality design, copywriting and consultancy services.

http://www.mirnet.com.my


CDROMedia (Malaysia) Sdn Bhd

CDROMedia was established in March 2000 with the aim of providing multimedia presentation which are dynamic, engaging and unique. CDROMedia provides companies with promotional tools such as digital catalogues, brochures and presentations which are of high quality.

http://www.cdromedia.com.my/


WEBGUARD Research (M) Sdn Bhd

Founded in 2000 by Thian Seong Yee, WEBGUARD is the pioneer company in Malaysia to offer Internet Security Services and Auditing (IAS). Many of WEBGUARD's clients include multinational corporations and government agencies.